The Winchester Electrology & Laser Center is committed to offering you superior, state-of-the-art products and services with an unparalleled dedication to service. In addition to offering laser hair removal to treat unwanted facial and body hair, the Center provides traditional electrolysis expertise as well. Founded in 1996, the Winchester Electrology & Laser Center is owned and operated by Paula J. O'Byrne, Registered Electrologist and Certified Laser Clinician.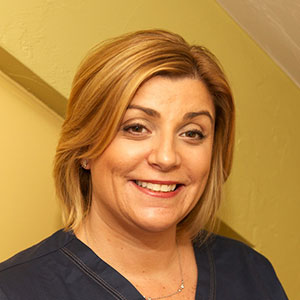 Paula O'Byrne
Registered Electrologist (R.E.) &
Certified Laser Technician

Paula has been practicing since 1990. She is an expert at both traditional electrolysis and laser therapy in the treatment of unwanted facial and body hair. Paula collaborates with each person to ensure their visit(s) to the clinic are comfortable and they achieve the maximum effectiveness.
Paula has a pleasant, upbeat demeanor that is utterly contagious. Her clients are put at ease by her natural sense of compassion and her positive outlook on all things. Most of Paula's clients are return customers for a good reason! Paula offers individualized support, respecting each person's privacy and dignity.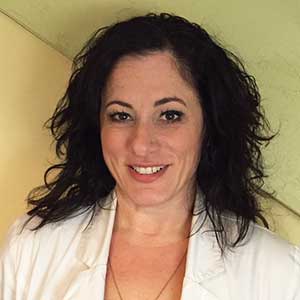 Dora Hickey
Registered Electrologist (R.E.)
Dora joined the practice after a lengthy career in the government sector. Her years of working in the military have given her an eye for detail, which has served her well as an electrologist. She truly enjoys interacting with her clients and working closely with them to achieve permanent results. Dora is a graduate of the Electrology Institute of New England, where she earned 1100 hours of academic and clinical experience.
Our Scheduling Policy
Through efficient scheduling, your appointments are arranged so that treatment is completed as quickly as possible, consistent with delivering the highest quality of service. It is our policy that patients are given the personal attention they deserve.
An appointment is a reservation of time. We do not double-book other patients in your appointment period. The time scheduled for you is for you alone. Our office prides itself in respecting patients' time and we ask them to respect ours. Therefore, we must have at least 48 hours notice of any change in your appointment. If less than 24 hours notice is given, you may be subject to a charge.